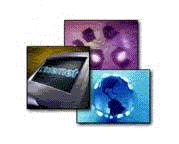 Scott Kurowski's Home Page
SJK Research Consulting
Welcome to my home page! I am a science, math and business applications research consultant and entrepreneurial software systems technologist and executive for machine learning, biotech, digital infrastructures, logistics, business intelligence, services and related products. In addition to my private SJK Research consulting services, the average mid-stage startup corporate valuation and initial capital investment in which I am the leading technical resource is about $150 million and $50 million USD, respectively. Most recently I was Chief Technology Officer and Vice President of Product Development and Engineering at Pathway Genomics, and have ongoing independent experimental work in various kinds of cool, fun and perhaps lucrative research and other science, math and software projects when not flying as a private pilot. I was also chief executive of Plus One Flyers and Rassavong Scholarship Foundation, am Executive VP of Mersenne Research and a board director of all three organizations.
---
I am humbled and surprised with the amount of popular interest in my work! Thanks to all of you who gently pinged me to get this site rolling.
10/19/2017 - My latest startup adventure MongoDB IPOs on NASDAQ!
07/19/2017 - I conclude my 6th term as President, and am re-elected to Plus One Flyers board of directors.
01/07/2016 - Great Internet Mersenne Prime Search (officially, Cooper, Woltman, Kurowski, Blosser, et al) discovers the 49th known Mersenne prime, 22 million-digit world-record prime number!
10/23/2015 - IBM Watson Health conference in La Jolla, California features my Pathway Genomics OME (code-named Panorama) product.
07/30/2015 - Ethereum launches! This platform is a game-changer and its arrival could be a defining inflection point in human history.
07/22/2015 - Eigth Where's George bill found during my beach run today.
07/19/2015 - Re-elected to Plus One Flyers board of directors.
11/09/2014 - Fifth, Six and Seventh Where's George bills received as change today.
10/04/2014 - IBM's Watson Group invests in Pathway Genomics, selects and announces my co-invention and (code-named) Panorama project at Pathway.
07/30/2013 - Studying Causality: Models, Reasoning and Inference (2nd Ed.), by Judea Pearl at UCLA, a rigorous, powerful calculus of cause-and-effect!
07/15/2013 - Logiq Tower hits the market! Some notes about it and my role in its design here.
06/27/2013 - Re-elected to Plus One Flyers board of directors.
01/25/2013 - GIMPS and Cooper (officially, Cooper, Woltman, Kurowski and other participants) discovers the 48th known Mersenne prime, the latest, 17 million-digit world-record prime number!
10/15/2012 - Joined the Pathway Genomics executive team!
07/04/2012 - The Higgs Boson revealed where the Standard Model predicted!
07/01/2011 - Re-elected to Plus One Flyers board of directors (and declined an offered fifth board re-appointment as President).
05/01/2011 - Fourth Where's George bill received as change today
02/16/2011 - IBM's Watson wins the Jeopardy! Challenge, $1M winnings fund The Scripps Research Institute's drug research grid built in 2000 by myself, Garrett Morris and the Entropia team, now operated under IBM's World Community Grid.
07/16/2010 - Reappointed fourth-term President of Plus One Flyers, Inc., and 6th year on the board of directors.
05/19/2010 - The universe is less symmetrical in nature than predicted - and the bottom quark is afoot, as learned by Fermilab!
10/14/2009 - The Electronic Frontier Foundation awards us the $100,000 Cooperative Computing Award for the discovery of Mersenne prime M45, 243,112,609-1 !
This same discovery earned Time Magazine's 29th Best Invention of 2008 (UCLA is a participant in GIMPS PrimeNet).
08/25/2009 - The Fibonacci Quarterly mathematics journal publishes our research paper, On the Discovery of the 45th and 46th Known Mersenne Primes.
08/25/2009 - My physics derivation of the mass of 1 bit of information at 150°F, mb = 3.61x10-35 g.
08/24/2009 - Rassavong Scholarship Foundation awards 2009 scholarship to U.C. Berkeley student from San Diego, CA.
05/05/2009 - Return to Desert Flight Camp at L25 on the south rim of the western Grand Canyon.
04/12/2009 - GIMPS participant Odd Magnar Strindmo in Norway discovers Mersenne prime M47, 242,643,801 - 1 on PrimeNet !
04/10/2009 - Mersenne Research (GIMPS) featured on National Public Radio (NPR)
02/13/2009 - How to play to innovate and succeed - book recommendation: Innovation Games by Luke Hohmann.
02/21/2009 - Third Where's George bill received as change today
11/03/2008 - Our 45th Mersenne Prime Earns #29 on Time's Top 50 Best Inventions of 2008 (UCLA runs part of GIMPS PrimeNet)
11/02/2008 - Sorteo Games launches Cachito Movil SMS Loteria Nacional, the national lottery of Mexico, on cell phones, one of our products.
09/16/2008 - GIMPS PrimeNet discovers TWO new Mersenne primes for EFF's $100,000 cooperative computing award
08/15/2008 - Rassavong Scholarship Foundation awards 2008 scholarship to Georgetown University student from Valley Center, CA.
05/09/2008 - Our 2008 Desert Flight Camp at L25 on the south rim of the western Grand Canyon.
03/30/2008 - Puzzle Cubes - my software, analysis and solutions to for these popular and difficult puzzle cubes:
03/15/2008 - Digital Orchid launches Melate Movil, the 2nd national lottery of Mexico, exclusively available on Telcel mobile phones, one of our products.
05/01/2007 - Rent my Cirrus SR22 airplane in San Diego, California, through Plus One Flyers
04/02/2007 - 10th anniversary of the operational PrimeNet volunteer distributed supercomputing grid!
12/15/2006 - GPS Measurement of Aircraft Glide Ratio
Some work & research projects I'm enjoying

Large-scale semidefinite programming (SDP) (combinatorial and polynomial convex conic optimizations with intersecting affine spaces).
Real estate research through East Meets West Distinctive Properties and peer web sites.
Giving startup business planning and entrepreneurship guest talks at the University of California, San Diego.
Managing Plus One Flyers, Inc., with 900+ pilots and a superb safety record easily the best flying club in southern California! [2005-present]
Managing Mersenne Research, Inc., a 501(c)(3) math and computer science research project operating the Great Internet Mersenne Prime Search (GIMPS) [1997-present].
Managing Rassavong Scholarship Foundation, a 501(c)(3) public benefit charity granting scholarships to qualifying San Diego County students to promote professional, academic or artistic achievement. [2004-present]
Nuclear physics process patent - look for details after filing! [2006-present]
some high-tech business ideas - maybe they're crazy - maybe not ...
Archive of some things I've built or done

Some great teams I've had the privilege & fun to work with

Hall of Fame for folks willing to let me acknowledge them


Personal interest items and info